'FYLAKI' is the name of the traditional bag of Ikaria island.
Locals use fylaki for their everyday needs.
Keeping the comfortable design,
the simplicity
and the large capacity of these traditional bags,
we have created the modern 'FYLAKI' for your everyday city- needs 
and for your excursions too.
keep SPACE for SIMPLE things and feel FREE
FYLAKI brand was created by Eleni Logotheti in spring 2016.
The idea was captured at Ikaria island one sunny morning when an Ikarian farmer passed in front of Eleni with the traditional bag of Ikaria island.
FYLAKI bags are made of high quality cotton canvas and Italian leathers
 We support small greek business and we try to keep it local as more as we can.
All of our bags and accessories are handmade and the main source of our inspiration is summer in greek islands with the unique landscapes.
Our favourite greek island is Ikaria because always inspire us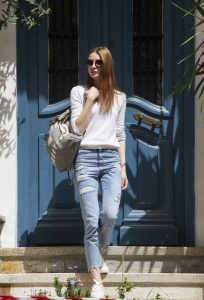 Fashion is not something that exists in dresses only. Fashion is in the sky, in the street, fashion has to do with ideas, the way we live, what is happening.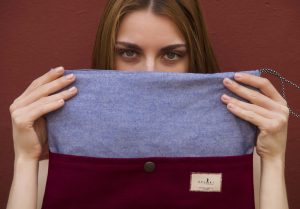 All fashion brands are about looking good. Being Human is also about doing good. And you can do good by the simple act of slipping into a t-shirt or a pair of jeans.